Introducing AI Infused HRMS
Address tenacious management challenges through the thoughtful application of AI solutions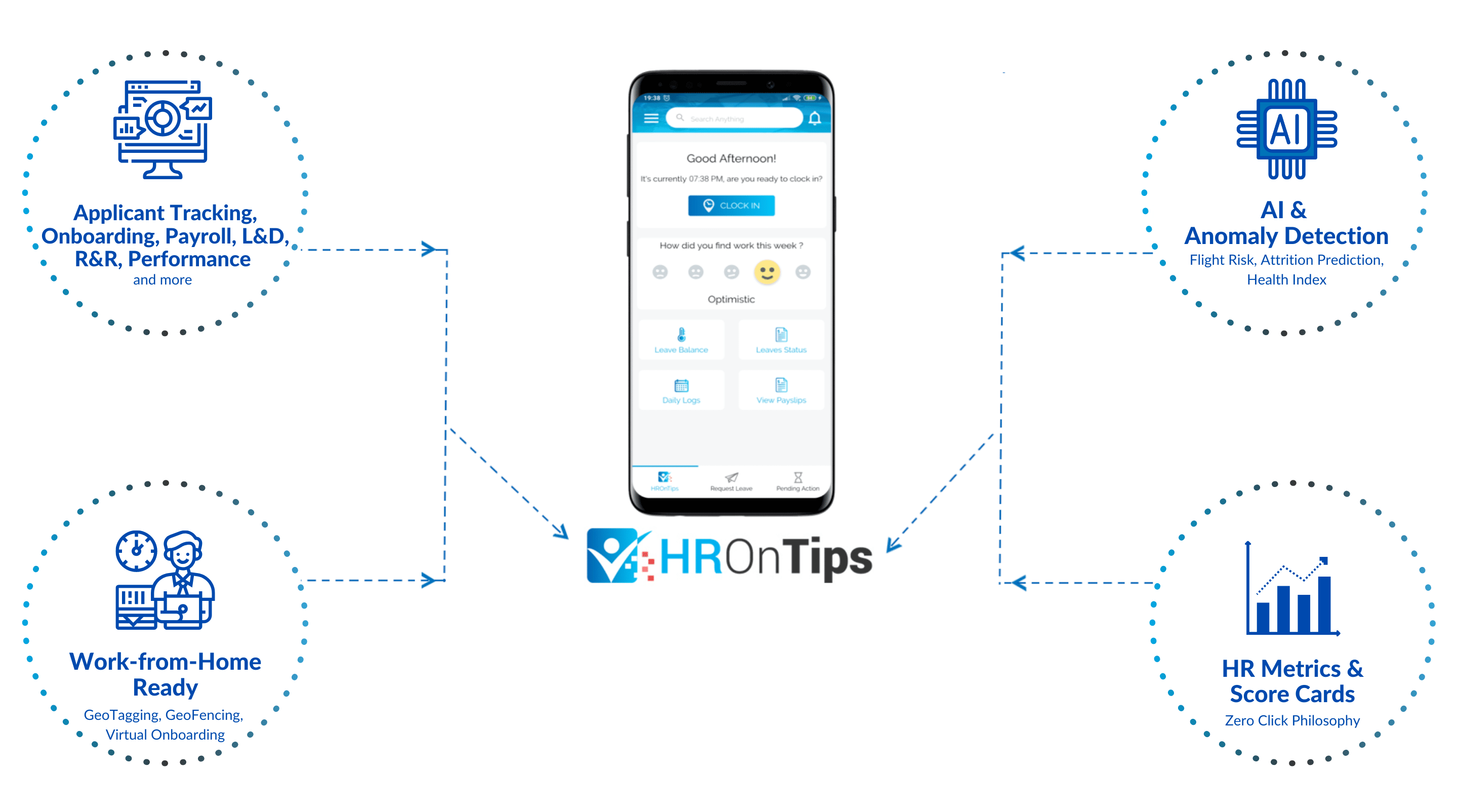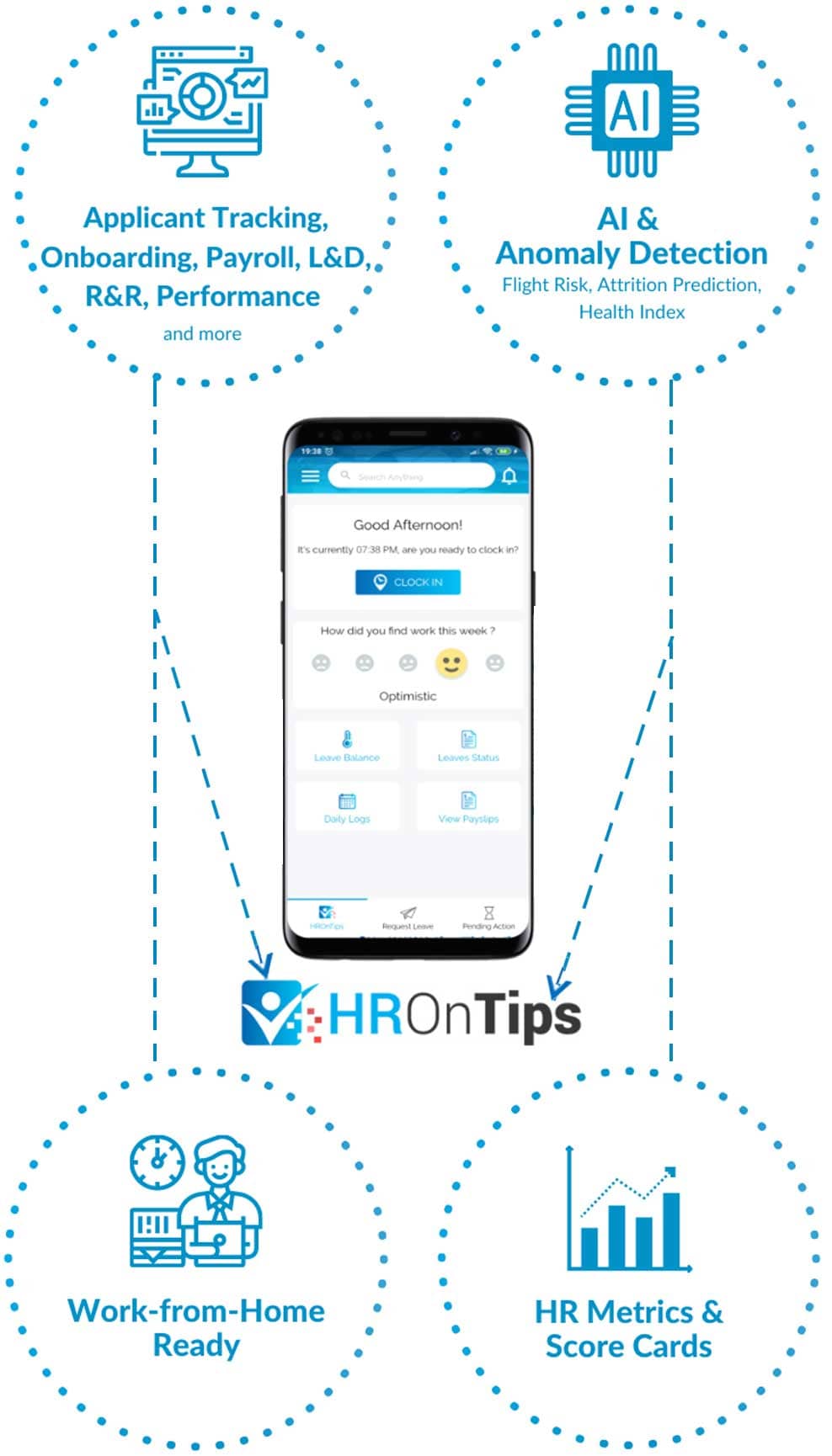 Modern Hire-to-Retire HRMS
Equip your HR department with the best-in-class technology to start winning the war for best talent!
Recruit
Hire the Best
Applicant Tracking System
Create Job Requisitions
Maintain a centralized database
Post job on LinkedIn & Naukri job portals
Onboard
Induction & Training
Virtual Onboarding
Create and manage offer letter templates
Send offer letters for approval
Reminders & email notifications
Manage
Core HR, Payroll & Admin
Leave & Attendance Employee
Payroll (India)
Declaration Reimbursement Travel
Payslip, Navigational Org
Monitor
PMS, R&R, L&D
Performance Management Task
Manage Daily Status Report
Learning & Development Rewards
GeoTagging and GeoFencing
Measure
Reports & Analytics
AI based Analytics Smart Scorecards HR Metrics
Daily Logs Report
Statutory reports & analytics
Set preferences for DSR and team reports
Offboard
Retire Workforce
Streamline exit formalities
Generate Relieving
Conduct and record the feedback
Create task lists for various departments
What makes HRonTips different?
Work-from-Home Ready HRMS
Get your employees to make maximum utilization of provided time for assigned projects, monitor your employee working remotely !
Happiness Index
Every company relies on their employees' happiness because a happy employee means a happy client. Our Happiness index actually gives you a great deal of information about your employees' happiness with interactive Emojis. Our AI companion helps you not only to keep a check on your employees' well-being but also helps you engage with your team through behavioural quick links. To help you motivate your employees' for better performance and excellent results.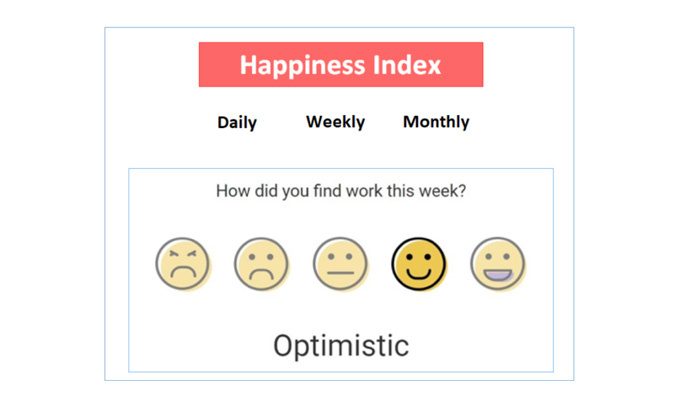 Open Architecture
Make integration, upgrading and uploading exceedingly uncomplicated under our umbrella!